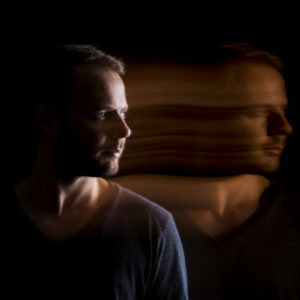 Tom Flynn's passion for electronic music can be traced back to an early age. From collecting music since the age of 12, to the subliminal influences of his parents' record collection, he has steadily been building his musical knowledge for some time.
Having been awarded 'Best Break Through Producer' and several 'Essential New Tune' accolades by Pete Tong, it's clear the dance fraternity has taken note of his ability to capture dance floor moments and serve them up in an unquestionable fashion.
Tom's studio prowess has seen him write records with people such as Pete Tong, Steve Lawler and Roger Sanchez, as well as releasing tracks on the worlds leading labels like Hot Creations, Viva Music and Dirtybird.
His own label, 'Into Orbit' currently serves as a place where he can release forward thinking electronica textures alongside club ready slices of House and Techno, both of which are produced with a sense of raw textual elegance.
Currently at the helm of his own weekly radio show, Night At The Black, Tom's quest to unearth new, old and rare records from any genre has gathered him thousands of global listeners.
Tom's ability to cultivate a sonic landscape has led to him playing at some of the most esteemed nightclubs in the world. His DJ sets are parallel to his productions, you never know what to expect. The ability to cross genres and bring a sense of musical freedom is what has earned him the respect and trust of music goers the world over.
https://facebook.com/Tom.Flynn.Music.Page
https://facebook.com/intoorbitmusic
https://Twitter.com/tomflynnmusic
https://soundcloud.com/tomflynnmusic
https://instagram.com/tomflynnmusic
MAIN AIRTIME – MONDAY 19:00 -20:00 CEST –