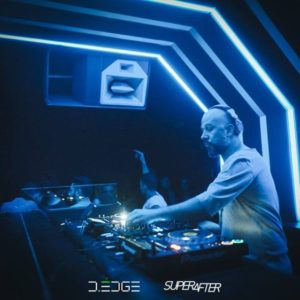 The Brazilian DJ Anderson Noise's career coincides with the beginnings of the Brazilian Electronic music scene.The super creative, pioneer DJ has played in over 32 different countries, released 53 singles and EP's, 2 DVD's, 9 CD compilations and 54 releases by his Label"Noise Music".Noise has a weekly radio program called Radio Noise that to date has transmitted 580 programs,broadcasted in 24 radio stations in 14 different countries. In case of TV interference, Radio Noise is broadcast by PLAY TV every Friday at 11:00 pm.
Noise also produced an event "Joao Carlos Martins & Anderson Noise in concert where the DJ is accompanied by the Brazilian maestro pianist and most popular conductor of classical music in the country. Martins manages and conducts the Bachiana Philharmonic Orchestra which is composed of 68 musicians. The first concert of Martins & Noise took place in May of 2009 in the "Sala Sao Paulo" in Sao Paulo,Brazil. Anderson has received various awards. He was voted Top DJ 2 years in a row by DJ MAG Brazil and also voted in the world's "Top 100 DJ's" 3 years running by DJ MAG UK,arriving in 26th place in the world in 2008.
In 2001, Anderson took over the resident DJ position for Headstart night at the Tummills Club in London, played in all the different yearly festivals of SKOL BEATS the biggest Electronic music festival in South America. He was the festival's closing artist at SKOL BEATS in 2003 and 2006.In his 25 year career he produced 11 video clips.His track "Homem Cachorro" was used in the soundtrack for the acclaimed film "O Passado",directed by the talented Hector Babenco. In the beginning of his career, Noise was known for producing great parties and events in abandoned parts of the city of Belo Horizonte.He ended up having parties in abandoned factories,insane asylums and train stations etc. etc.It was just like him to produce the most unconventional party!!
www.andersonnoise.com
Main Airtime => RANDOM PLAYER CET