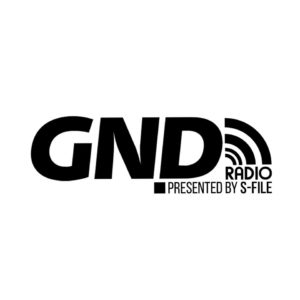 DJ and producer S-File is recognized as one of the proponents of contemporary techno. Widely associated with iconic trademarks including GND Records, S-File stays true to his roots by consistently innovating his interpretation of electronic music, integrating art with the scene. As a passionate DJ, S-File inspire his listeners with sounds both reduced and rough, balanced by surprising moments throughout his sets. Between pure Techno, banging House tracks old and new of the past 30 years.
In 1994 S-File began his career as a DJ and also his career as a radio DJ with his own radio show. The show reflected the current tracks of the international House and Techno scene. Parallel, S-File starts with his own events. Additionally, S-File also runs GND Records, a label founded in June 2011. GND build up their reputation after the last years with their quality of releases. GND signed many artists for own releases and remixes, like David Carretta, Mark Broom, Turbo Turbo, Ben Long, Paul Mac, Electric Rescue, The Hacker, David Carretta, Vin Sol, Matrixxman, Shadow Dancer and lots more.
S-File could build up his reputation as DJ and Producer with a collab release with the German duo Turbo Turbo with the track "Refusion". The Track was featured in the DJ Magazine UK and got massive support from dj's all over the world. Dave Clarke voted the track on Position #2 in his September 2013 DJ Charts and played them many times and also in his White Noise Radio Show. In 2013 he was stronger than ever. He played at the Womb Club in Tokyo, Eden Club Seoul, in Paris, Glasgow and Turin. The DJ Mag UK released his DJ Top 10 with Picture and introducing in their April Edition.
After that, S-File released in August 2014 his next 12inc Single "No Reply" as Digital and on Vinyl. "No Reply" was played by artist around the globe from Dave Clarke, Luke Slater, Gerd, Mark Broom, Truncate, The Advent, Paula Temple to Electric Rescue and Digitalism. The Single was also in the Top 10 of the Beatport Genre Charts. In May 2015 he released his next Single called "Spandau90" and "Bleaching". This 12inc was more successful than all releases before. Massive support comes from Ben Sims, Mark Broom, James Ruskin, Marcel Dettmann, Laurent Garnier, Marcel Fengler, Claude Young, Raiz, Dan Curtin, Nikola Gala and many more played the track in their Sets. In 2015 he played in Colombia in Bogota and Medellin, Paris, Grenoble, Nantes and Belgium. In this year he produced an exclusive track for Universal Music Germany. Released in June 2015 on CD and Vinyl and was a part of the 30th DJ Celebration from the father of the Love Parade Dr Motte. On this great Compilation you find tracks from Artists like Aux88, Octave One, DJ Rush and lots more. S-File did also music for some TV commercial spots in South America and Colombia for Sony's Playstation in November 2014 and in March 2015 for the brand new Ford Focus Campaign together with his pals Turbo Turbo.
In September 2015 he started his comeback with his own Radio Show called GND Radio. S-File present brand new Tracks in his own DJ Mix and he invite a also guest mixes. Yaleesa Hall (Will & Ink), Roberto, DJ Hyperactive, Dan Curtin, Rolando, DJ Bone, Mark Broom and many others take a visit with an exclusive Mix in his show. The show is broadcast on 26 Radio Stations in Ireland, Greece, Brazil, UK, France, USA, Germany, Italy and Luxembourg. The success is huge, and Irelands National Radio Station RTE 2FM broadcast from end of April on, the GND Radio Show straight after Dave Clarke's White Noise. The Show is broadcasting in whole Ireland via FM, Cable, Sat and Web.
In March 2016 S-File released his next smasher Single called "Digital Disorder". For the B-Side "Transmission", S-File makes a Video Clip for the TV Stations. Some TV Partners in Spain, France and USA played this Video in their Program. This release got huge support again from Players around the world like Dave Clarke, Efdemin, Jonas Kopp, Rolando, Truncate, DJ Hyperactive, Mark Broom, Kyle Geiger, Raiz, Green Velvet, Marcelus, Marcel Fengler and many others. In August followed S-File's the 100th record of GND Records and have ben the 5th Anniversary of the Label. All global Players from around the world played the record in their Sets. The record has their Peak Position in the deejay.de Techno Sales Charts over weeks on position #2 and the general charts at #3. The record was also in the Juno Record Techno Sales Charts under the Top 50. End of this year, S-File was booked again for two dates in Bogota. First his debut for a closing set at the world famous Baum Club and a day after at the Almax Festival. A Festival from the legendary Rolling Stone Magazin.
2017 starts for him massive. His remix for David Carretta's new Single are got within 1 week over 600k play on the GND Soundcliud Channel, and DJ's from all ovr the world played his remix in their sets from Dave Clarke, Mark Broom, Richie Hawtin, Rolando, Echoplex to Chris Liebing and many others. After one year S-File release in spring 2017 his new 12inc record with 2 banging tracks with a new video clip and some DJ Gigs in Seoul and Bogota again.
Main Airtime => Monday 18:00 – 19:00 CET