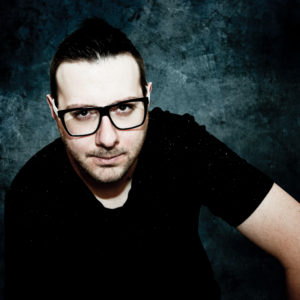 With over 1.300 live performances under his belt Silvio Carrano has become a much respected DJ and Producer. Thanks to his gigs that are always full of talent, energy and musical culture he is one of the most requested 'names' in numerous important clubs where he works regularly.
There is no surprise when you hear him mix a bang up to date tune with a classic from other genres, sweeping through House, Progressive, Electro and much more. Since 2004 Silvio has also been producing records after studying music and writing songs that have entered into the sales charts in many countries and have also been played on some of the worlds most important radio stations.
He has also had the pleasure of remixing international artists such as: Tegan And Sara, Ultra Nate, Mario Più, Cazwell and Veronica Bravo just to name a few. The list of important DJ's who have supported his music speaks for itself: Tiesto, Markus Schulz, EDX, Roger Sanchez, Stonebridge, Joachim Garraud, Benny Benassi, Thomas Gold, Swanky Tunes, MDE, Daddyìs Groove, Mark Brown and many others…. and the releases have reached high positions in the Beatport Top 100 Chart; 'Deep Inside', 'Virus', 'Café Del Mar', 'Zombies', 'My Girlfriend Is Acid', 'What U Playin' At' and his two latest stormers on Zulu Records out of the UK. In 2012 Silvio Carrano was chosen to DJ on the tour of Italy's Top Rock Star 'Vasco Rossi Deejay Project' where he played in front of thousands and thousands of people in stadiums across Italy and in 2016 he has repeated the experience by opening the concert of Negromaro.
He has shared the console with some of the worlds leading DJ's, Hardwell, Martin Garrix, Steve Aoki, Nicky Romero, Bob Sinclar, Martin Solveig, Deorro and many others. Lately he has also become very active on the airwaves, his DJ sets have been transmitted often on Italy's most important and biggest Dance Music Network m2o (Kunique / Provenzano DJ Show Deluxe), Radio 105 (Indaklubb) and Radio Kiss Kiss (Clubbing). Since 2013 we have seen the birth of his very own monthly podcast 'Total Freedom' in which he mixes together up front music from all around the world, quickly joining the iTunes Top 100 Podcasts list for Italy. This year the radio show came second place in Italy's Dance Music Awards. 'Total Freedom' has become a weekly show distributed by a huge amount of radio stations around the globe and at this moment it is the Number 1 most listened to podcast on iTunes Italy…
Silvio Carrano is the resident DJ at Italy's leading dance manifestation POPFEST (People On Pleasure) where he hosts some of the biggest guest DJ's on the planet. Summer 2016 will see him DJ'ing at various big venues all over Italy and his release schedule is looking mighty fine!!!
http://www.silviocarrano.com/
https://www.facebook.com/silviocarrano
https://twitter.com/SilvioCarrano
https://www.youtube.com/channel/UCzPfAn1FswKtzJ2UFbt5PCw
https://soundcloud.com/silvio-carrano
https://pro.beatport.com/artist/silvio-carrano/45439
Main Airtime => Friday 13.00 – 14.00 CET