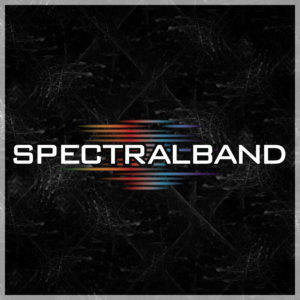 120 minutes of fresh deep and hypnotic Techno mixed and presented on a monthly basis by Spectralband of The Clairvoyants (formerly of Rinse FM London)
As the late 80's became the early 90's Spectralband, too young to attend any of the illegal raves and warehouse parties in the UK gained most of his knowledge of music through radio. Weekends usually consisted of listening to pirate radio and learning the names of the tracks, labels and artists that were being played, which at that time mainly consisted of Chicago & Acid House, Detroit Techno shortly followed by the emergence of 'Rave' music.
It wasn't until the mid-1990s that he got his first break on radio playing under various guises on pirate stations mostly based in East & North London.
In 1999 Spectralband went on to co-run a newly opened record shop in East London; it was there that he met Shax with whom he co-ran the store until 2003 when the record shop unfortunately closed.
In 2007 Spectralband and Shax teamed up with friend Jason H to form The Clairvoyants on Rinse FM, which was then still a pirate radio station.
The Clairvoyants held a regular show on Rinse FM until Summer 2013, right through their transition from pirate to legal radio station playing underground Techno and featured guests from the Techno scene which attracted a worldwide following and played a pivotal role in bringing Techno to new audiences and making it popular again in the UK especially London…
By the summer of 2013, having already experienced many facets of the music industry, Spectralband felt the time was right to realise his long term goal which was to start his own imprint and launched the Spectralband label.
From 2015 on with a career spanning over 20 years Spectralband hopes to inspire new generations as he once was by supplying them with cutting-edge underground music via the medium of radio in its many different forms.
Main Airtime => Friday 07:00 – 09:00 CET