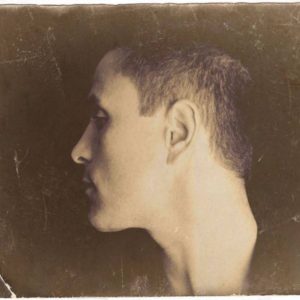 GreG NoTill is born in 1980 in France. Influenced by the hardest and finest electronic and experimental music since his childhood, greg starts producing his own stuff at 14 years old. After some years, a long experimental period on differents hardware machines and software programs, and after a tragic event in his live, Greg's inspirations turned into some real hard, industrial and mayhem sound. Very well known from the hardtechno scene because of his energy and technical skills behind the decks and coz of his incredible, detailed, melodic, rythmic stomping tracks, Greg had some releases on the biggest hardtechno labels from all around the globe (carnage, working vinyl, artillery, lifeform to name the few…….). With about 300 tracks released on it, he's now considered as one of the major hardtechno producers. You can recognize its style with these little breaks that nobody tried to copy yet…. No stolen loops, no ghost producers, with more than 16 years of djing skills, he's definitely the guy you need to hear one time in your life for an unstoppable banging mixset or liveact !
As a dj and live perfomers, Greg played almost everywhere in big festivals like Awakenings, Decibel, Monegros, Nature One, Syndicate, Toxicator, Montagood, Olympic stadium of barcelona, and in famous clubs and parties like Florida135, Fabrik, Industrial Copera, L'Inox (France), U6311, Fusion Club… Here's a non-exhaustive list of the countries where he brought its noise: Japon, Brazil, germany, france, Italy, Belgium, Luxembourg, Holland, Spain, Portugal, Swiss, Austria, poland, hungary, slovenia, slovakia, craotia, ukraine, United kingdom, Czech republic, malta, bulgaria, poland … Greg knows how to drive to crowd into pure madness… He offers you a top quality prestation for a direct trip to hell !
Greg now launched its own digital labels called G-not recordings and Tre Artists Only Recordings. After a hard selection, there's no place for fast and easy music, The choosen tracks are the absolute reference you have to know if you're looking for some serious brainfuking beatz to destroy some dancefloors!
GreG loves the underground part of the music !!! "We're just some djs, not some fuckin popstars retards"
Respect to the crowd !!! without you, I would not be there !!!
Discography:
VINYL RELEASES:
CANNIBAL SOCIETY LP – TBA
FISION REC03 – TBA
JASON MASK13 – JASON LITTLE vs GREG NOTILL
COMBAT SKILL 21 – GREG NOTILL – TBA
DOMESTIC VIOLENCE 18 – LP – TBA
DOMESTIC VIOLENCE 16 – Oral Stage Remix
CANNIBAL SOCIETY 35 – Greg Notill Vs Friends – Men To Action Ep
3SREC 07 – Oedipus complexe – 14 track on Cd+vinyl
DOMESTIC VIOLENCE 13 – Greg Notill Vs Alex Tb
CANNIBAL SOCIETY 31 – Rock It Ep (inc Mechanical B rmx)
ARTILLERY 21 – Aux armes citoyens – Audio LSd1
BEATBOOST WORDLSAMPLER – Part 3
CANNIBAL SOCIETY 23 – GreG NoTiLL vs LUKAS & monster mush & Dj Emme – In the Box
CANNIBAL SOCIETY 21 – GreG NoTiLL – Still sick but NoT iLL EP
CANNIBAL SOCIETY 3LP 01 – V/A & GreG NoTiLL – Hannibal LP
KILLFACTORY 03 – V/a & GreG NoTiLL – Anger skool Ep
SCHIZOPHRENIC 03 – GreG NoTiLL vs Necro dur – TBA
WORKING VINYL 21 – GreG NoTiLL – I was born to kill U EP
CARNAGE 19 – GreG NoTiLL – LSD effects
CARNAGE 13 – GreG NoTiLL vs Mattias Mavrovic – Never Be proud EP
CANNIBAL SOCIETY 09 – GreG NoTiLL – Future is coming
3SREC02 – GreG NoTiLL vs Sam silva & stavros – Final crash
MADHOUSE 01 – GreG NoTiLL vs Richie Gee
VENDETTA 07 – GreG NoTiLL – Human beings (inc one vs with bazz dee)
VENDETTA 09 – GreG NoTiLL – El Nautilus Ep
GUILD 101 – GreG NoTiLL & Ganez , Kplan – Restricted area 101
GUILD 202 – GreG NoTiLL & Ganez , Kplan – TBA
HARDWORK 02 – NoTiLL & V/A – For a Dream Ep –
FAT 03 – GreG NoTiLL – Fuck to all pretentious Guyz EP
DEFINITION OF MAYHEM 09 – Mayhem man Vs GreG NoTiLL – faster U get up then faster U get down
DEFINITION OF MAYHEM 07 – Mayhem Man vs GreG NoTiLL – Ask your mum for pampers EP
FATTM06 – GreG NoTiLL – Underground Panic
CROWBAR 08 – OBI vs GreG NoTiLL – Alliance EP
LIFEFORM 28 – One side Rmx by GreG NoTiLL – LFR27 rmx
WORKING VINYL 25 – kremer, Notill, Ranieri, OBI – best of the best vol.1
WORKING VINYL 29- Mayhem, NoTiLL, Laker, grabber – best of the best vol.3
FATTM 05 – NoTiLL, Teknicity vs Formula G, Weichentechnikk, Redima – Demon works EP
CARDIAC ARREST 003- GreG NoTiLL, BAZz DEE, WEICHI… – by-pass ep
ARTILLERY 09 – Julian Liberator & Guy Mc Affer – GreG NoTiLL rmx – Yellow fine resistors
CROWBAR 21 – V/A – Art of destruction 6 – TBA
BRAINDAMAGE 04 – NoTiLL, Weichentechnikk, Wortex, quick & smart rmx
BRAINDAMAGE 06 – Wortex rmx by GreG NoTiLL – Brain buster ep
AROUND THE WORLD03 – GreG NoTiLL vs Dariush gee – France vs Poland
CROWBAR 07 – Hardtrax – Evil Frequencies 2004 (avec un track Hardtrax vs GreG noTiLL)
DISTORTED 04 – OBI, GreG NoTiLL, Jackhamma, Bazz Dee – Human Time bomb
CARDIAC ARREST 002- GreG NoTiLL & TBA- Glycerine EP
DARK FORCE 02 – Hardtrax, Jackhamma, GreG NoTiLL, Waldhaus & weichentechnikk – More than Just hate
DARK FORCE 03 – Hardtrax, Jackhamma, GreG NoTiLL, Tomash Gee – Rebirth of the Evil
FAT 02 – Viper XXL, Arkus P, GreG NoTiLL, Redima – Center Reset Ep
PRIMAL CONFUSION 02- GreG NoTiLL, Seb Neitsa, Tadox, Pasqual Massen, Chris Binder – Bikini Razzia
CANNIBAL SOCIETY 08 – V/a with NoTiLL – TBA
DIMA 01 – GreG NoTiLL, Redima, Timo Benz… – ReStarted Engine E.
APPEARENCE on :
3Srecordings Cd (14 tracks by GREG NOTILL)
Schranz Total 11.0 (2xCD, Comp, Mixed)
Baby 'O Vol. 1 – Dance & House vs. Techno & Schranz (2xCD, Comp)
Essential Hardtechno 2.0 (2xCD, Comp, Mixed)
Essential Hardtechno Vol. 03 (2xCD, Comp, Mixed)
Best Of 2008 – Schranz Edition (25xFile, MP3, Comp)
Schranz Total 17.0 (2xCD, Comp, Mixed)
Kanzler Rocks You! (2xCD, Comp, Mixed)
syndicate2016 (mixed by pet duo)
Hardtechno Trax – ZYX Music
DIGITAL RELEASES:
MOST of GNOTRECORDINGS
AND many many more on GNOT RECORDINGS !!!!!!!!
TECHNOLOGIK
KUBE REC
AUDIOCODE REC
INTENSITY REC
DOMESTIC VIOLENCE – TBA
cause recordings
ture artists only recordings
,,,